Nether's Discord server review!
---
Hello and welcome to my first review! idk how well this is gonna turn out but here we go..
So our first review is an Owl house server called Gay Witches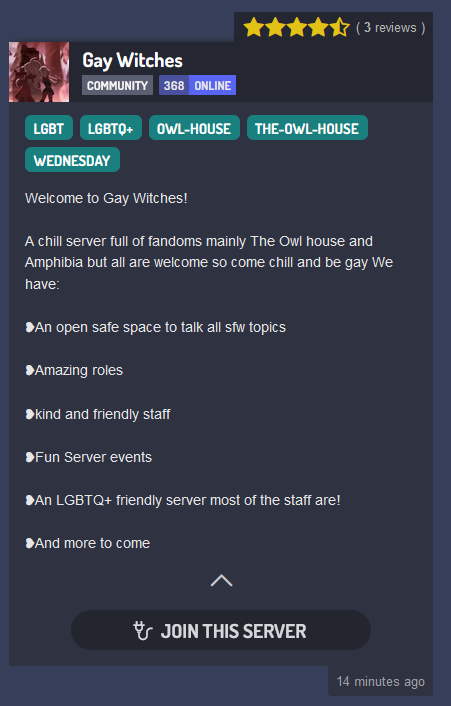 It is my first time chatting on that server and so far the server is pretty friendly, no signs of toxicity and it seems to be pretty clean!
The members there seems to be quite helpful too, there's also a nice selection of emojis and self-assignable roles
They also appear to have many bots too (duh, like any other server ofc)
It's also LGBT Friendly too! it's pretty cool!
Overall, i'd give it a 10 out of 10 stars!